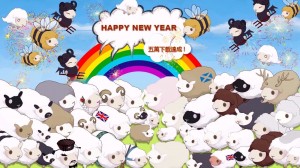 We are celebrating that Shepherd Saga 2 received over 50K downloads on Google Play Store!
Event 1 : Shepherd Parade! Free Coupon!
2016-01-06 All players shall receive a Premium Sheep Coupon for free!
Event 2: 24hr 50% Bonus Gem
For all gem purchases on 2016-01-06, players will receive 50% extra bonus gems from their mailbox.Special Mission! Show Off Your Ranch!
Event 3: Post a screenshot on our Facebook page to show off your ranch and the sheep. Participants will receive a Premium Sheep Coupon!