Wildly Popular 2048, with the Added Challenge of a Time Limit!
Fast-Paced Intuitive Gameplay and a Great Exciting Time Killer Game!
With Numerous Modes and Options to Unlock!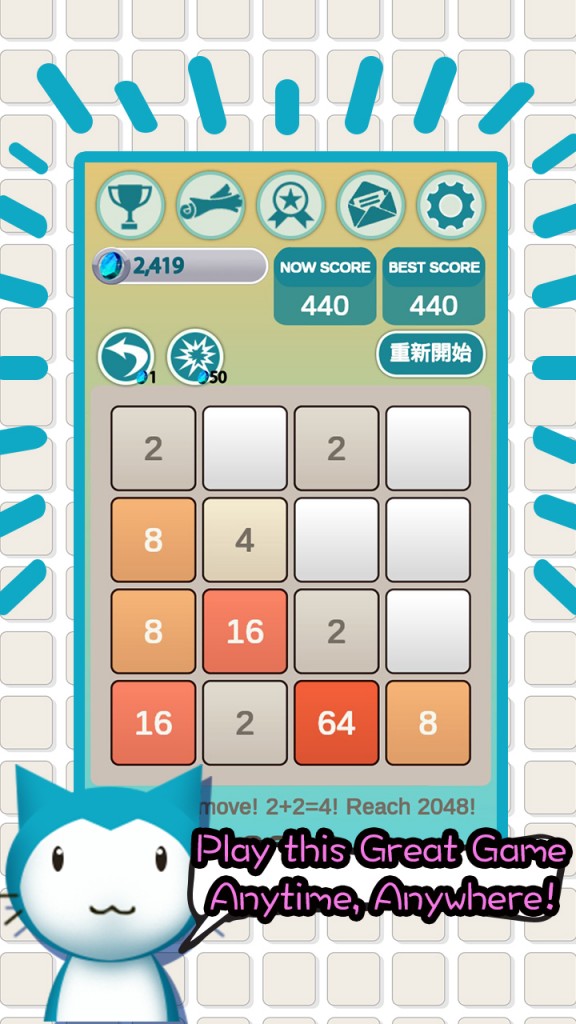 Gameplay:
Drag Up, Down, Left, or Right to Move the Blocks
Blocks with the Same Numbers will Combine Together
Add Your Numbers Up from 2 to 2048 and Beyond!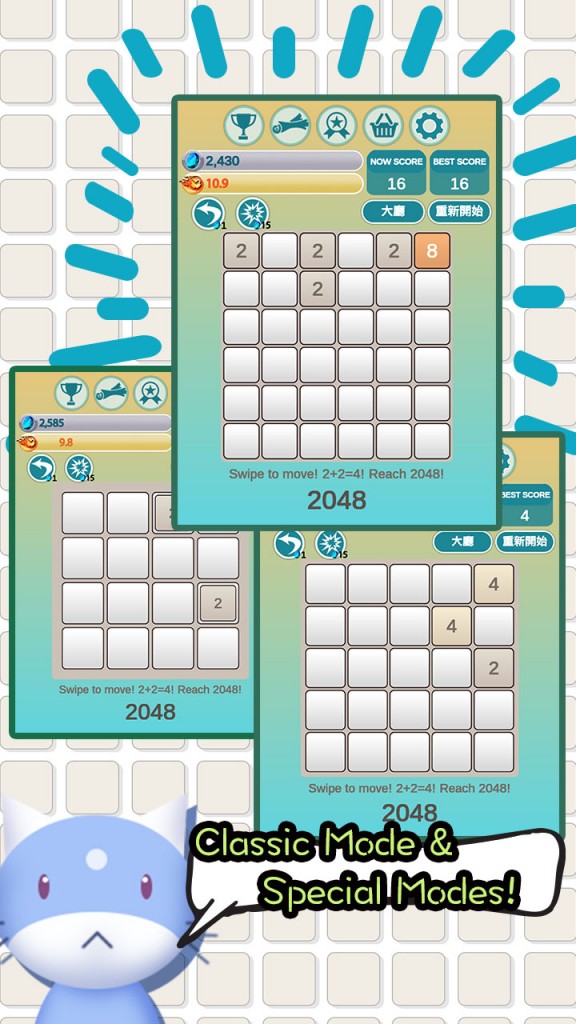 Features:
– Get Your Score As High As You Can in Limited Time!
– Obtain Bonus Time as You Combine Higher Numbers!
– Compete with People around the world on the Leaderboard!
– Minimum Move mode: Reach 2048 with As Few Moves As Possible!
– Different Themes to Unlock: Lokki Theme and Shepherd Theme!
– Friends and Community: Enjoy the Game Together with Your Friends and Guildmates!
– Play Anywhere and Anytime, You can Play the Game Offline as Well!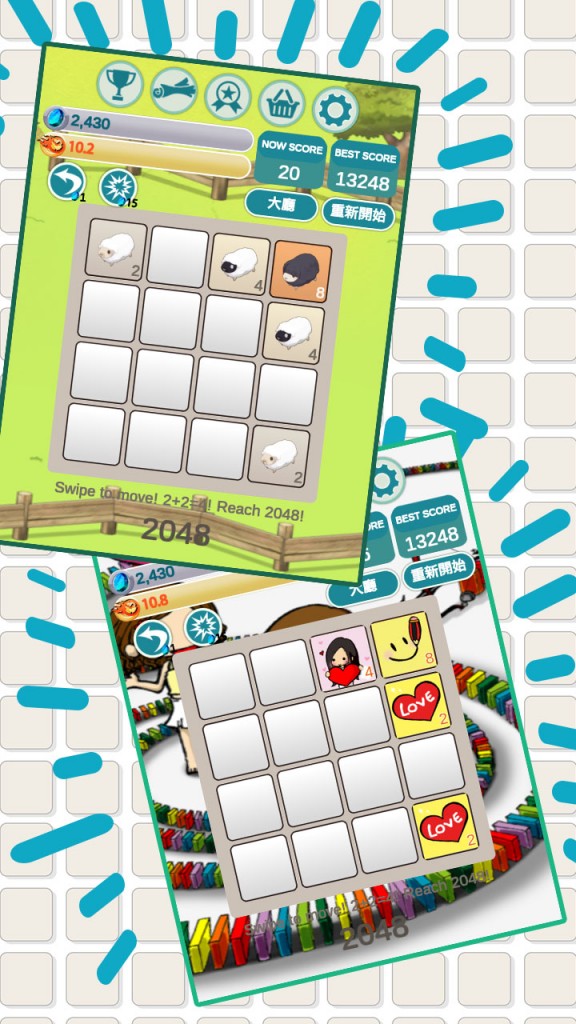 Google Play Store:
https://play.google.com/store/apps/details?id=com.elecell.TwentyFortyEight
iOS Store:
https://itunes.apple.com/us/app/2048-time-attack/id1249194820
Facebook :https://www.facebook.com/2048-446417619027332/
G+:https://plus.google.com/107638100190855264257